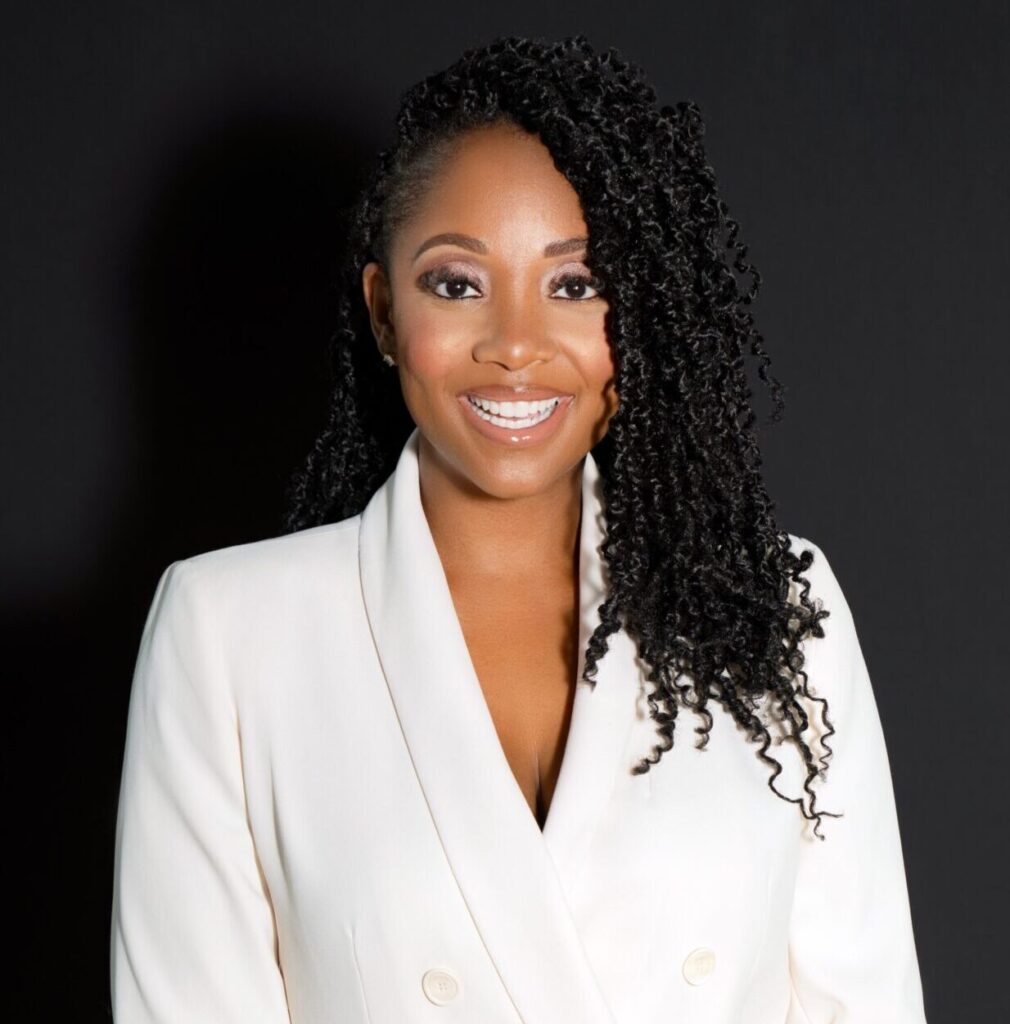 LaDavia Drane is a bridge between the worlds of technology and inclusion, diversity, and equity. Leveraging technology for good, in ways both big and small, and with a global impact is her personal and professional mission. With a background comprised of work and education in public policy, public relations, technology and inclusion, diversity, and equity, LaDavia has cultivated strategically aligned relationships to remove barriers and build opportunities that accelerate equity in the circles she navigates and beyond. 
LaDavia lives out her mission, daily, as the Global Head of Inclusion, Diversity, and Equity for Amazon Web Services. Prior to this role, she served as the U.S. Public Policy Head of Diversity & Inclusion for Amazon. After earning a Juris Doctorate from the Cleveland-Marshall College of Law at Cleveland State University, LaDavia joined Ulmer & Berne LLP, in Cleveland, as a law associate. A drive to impact change propelled LaDavia to move to Washington, D.C. to launch a career in politics and public policy. That decision gave rise to a successful career on Capitol Hill that included stints as Chief of Staff, Legislative Director and Executive Director for the Congressional Black Caucus, and as the Director of Federal and Regional Affairs for DC Mayor Muriel Bowser.
LaDavia utilized her relationship management and coalition-building skillset as the Director of African American Outreach and Deputy Director of Congressional Affairs for Secretary Hillary Clinton's 2016 presidential campaign. LaDavia's community service is as inclusive and diverse as her professional work. She is an Amazon Women@Amazon Executive Sponsor and Amazon Black Employee Network Advisor. She is the Co-Chair of NPower and a Corporate Partner for Girls in Tech, Women in Cloud. In addition, LaDavia serves as Corporate Partner for the Martin Luther King, Jr. Memorial and as a Corporate Board Member for the Smithsonian National Museum of African American History and Culture. 
Creating impactful change, providing access and opportunity with strategic intentionality, and bringing people together is the calling that LaDavia was born to fulfill.